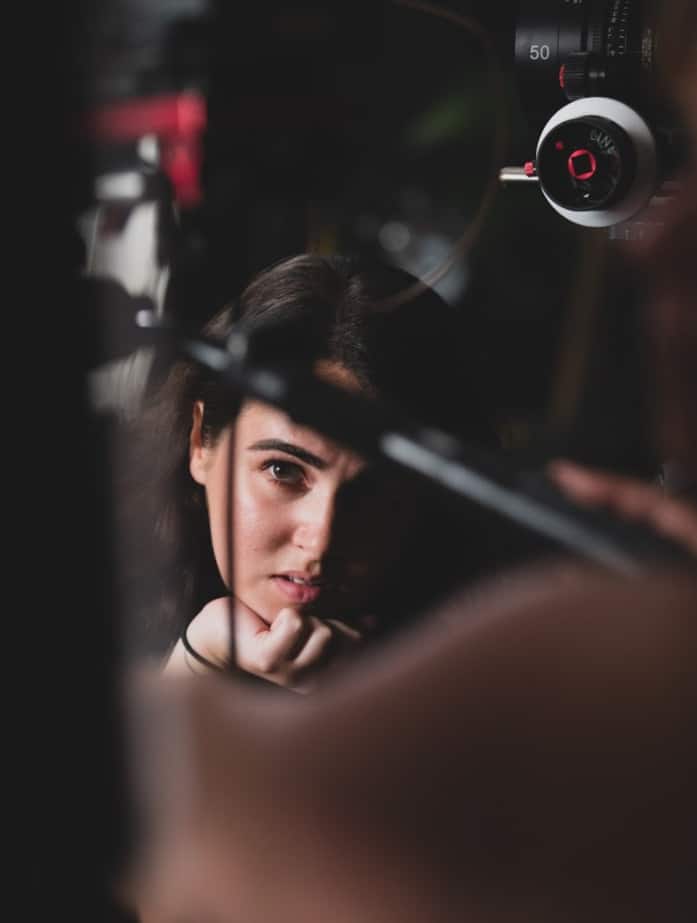 This week on Project Forte we are pleased to speak with Maria Vattimo (she/her) a local director/producer and DP whose work celebrates equality, both in front and behind the camera.  Maria has a laser-focus dialed in on truthfully representing the human experience.  She creates dynamic, veracious storytelling with a keen eye, pushing the boundaries of expected documentation and evolving the genre.  In any role, Maria captains a merry crew, creating work and opportunities for all artists, especially female.  She is deliberate and poised to elevate the industry.  Follow along to discover her influences, passions, and motivations!
Written and Edited by Kate Feher
_________________________________________________________________________________________________________________________
Maria Vattimo:         My name is Maria Vattimo. I am a film director, producer and cinematographer.
Kris Mendoza:           How'd you get your start in the industry?
Maria Vattimo:         I've been in the industry for about five years now. I began freelancing in the summer of 2019 and that's when I committed myself fully to film. Up until that point, I was only working in camera as a DP, assistant camera, and camera operator. A year prior, I had an injury that left me with permanent nerve damage from camera operating so I knew at that point, I had to rethink my career choice of having a very physically demanding job. I had always wanted to direct so in the fall of 2019, I started to focus my career on that and on producing as well.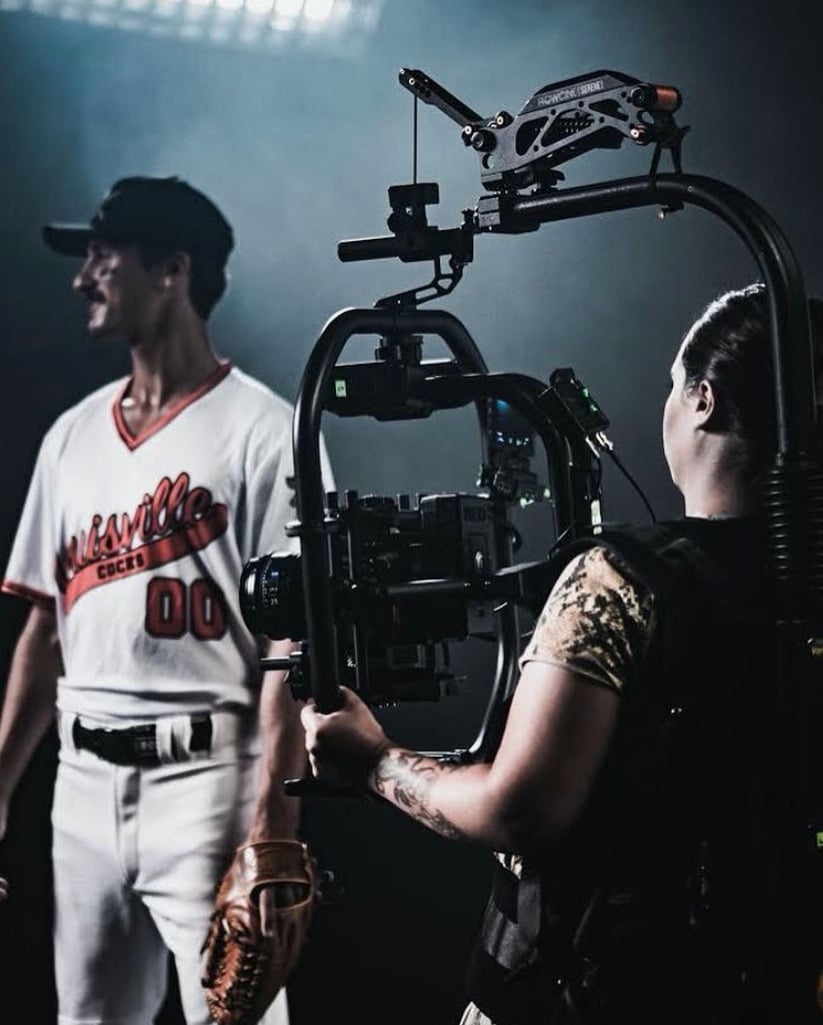 Kris Mendoza:           I should know this, but did you go to Temple or am I making that up?
Maria Vattimo:         Yes, I did go to Temple. I graduated in 2017.
Kris Mendoza:           Majored in film and TV?
Maria Vattimo:         Exactly. That's where I met a lot of the people that I still work with now, which is really great. It's a tight knit film program. And the majority of people either stay here, go to LA, or walk on up to New York. But obviously staying in Philadelphia, it's been great to continue to work with people that I've come up with through Temple.
Kris Mendoza:           So your thoughts on the Philly film scene….It's obviously a smaller market than New York & LA, but what are some of the pros and cons of working here in your opinion?
Maria Vattimo:         Philadelphia is a really great place to start your career because you have the opportunity to be a bigger fish in a small pond versus a tiny fish in a huge ocean, like in New York or LA. The industry here in Philadelphia is growing rapidly. I feel like every week I see new films being shot here, new work coming out in Philadelphia, and that's all very positive reinforcement when it comes to making a decision to put down roots here. I've noticed that in New York or LA, you tend to see a lot of older people holding down the film industry.  Whereas in Philadelphia, I feel like the younger generation of filmmakers is taking up space to make films of their own. That isn't always possible in larger cities with established and sometimes archaic systems.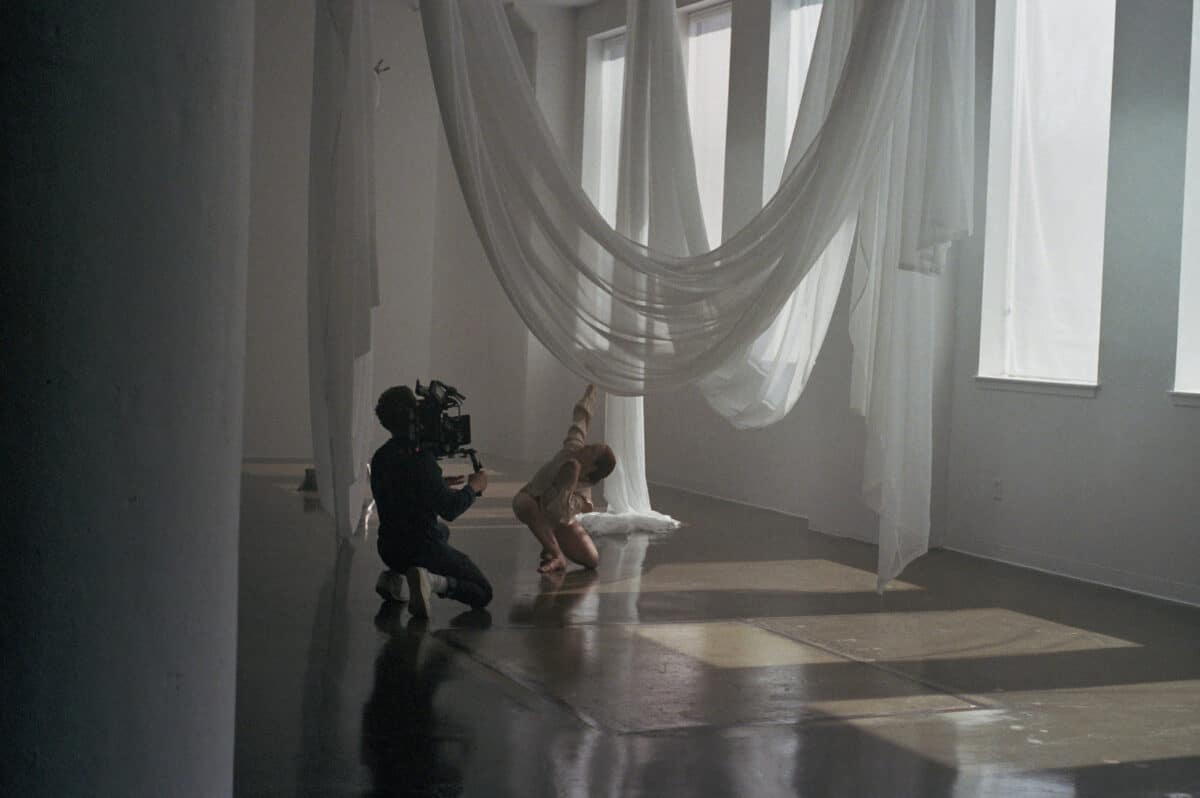 Kris Mendoza:           What about the reputation of not having enough production opportunities, do you find that to be true or is there plenty of work to go around here?
Maria Vattimo:         That's hard. I think my take on that may be a little bit different from the standard, just because personally, I don't like waiting for calls. I would much rather drum up my own work, so I'm not vulnerable when the volume swells or depressurizes as much.
Kris Mendoza:           No, that's great.. Yeah. I think it's interesting because you can be here for a short period of time and quickly know all the big players in town, yet it seems like a new production company crops up on an almost monthly basis, or a small one/two-man-band is doing cool work on their own… So, it's not the smallest pond to play in, but I feel like a decent amount of work coming through, enough for everyone.  With all that swirling around, what kind of work do you personally feel drawn to?  What do you chase when you're creating work for yourself?
Maria Vattimo:         My focus right now is definitely documentary. That was my first love when I began my career. Personally I think documentary films are a great stepping-stone for eventually transitioning into narrative work. Working in documentary is an incredibly humbling experience in expanding your perception of the world. You get to meet real people, hear their experiences, and are exposed to different walks of life. My plan is to transition into feature-length or serial narrative within the next couple of years. When I was younger I studied acting for many years and I would love to get back to that as well, in regards to working with actors.
Kris Mendoza:           You mentioned that you direct, produce, and are also behind the camera. What's that triumvirate look like in terms of balance?  Will one shine over the others, moving forward?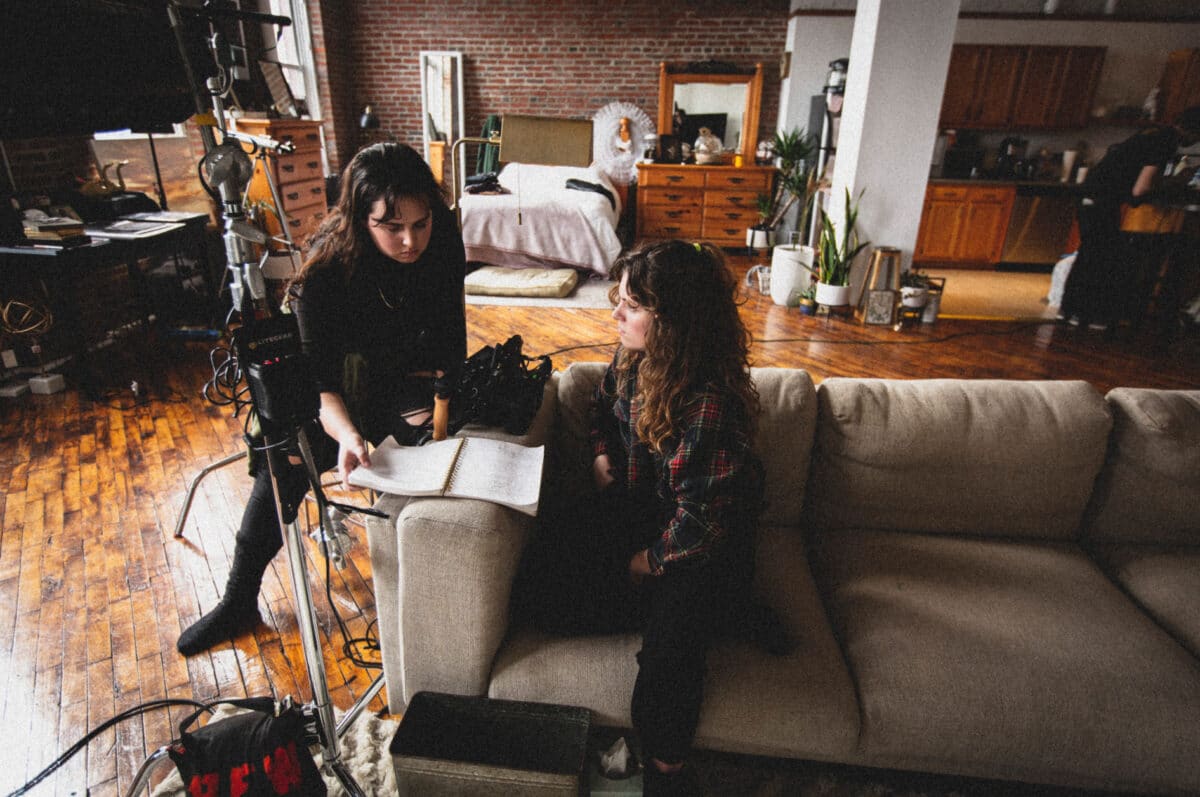 Maria Vattimo:         Yeah. I started in camera, so I still get those calls as a freelancer, whether it's an AC role, a camera operator role, or a director of photography. But my real focus at this point in my life is to direct as much as possible. I'm very fortunate that over the past couple of months and in the coming months, I'm going to be directing almost exclusively. And producing really comes hand in hand with a lot of those directing roles, whether it's just a low budget project or a documentary of my own. Usually, I have to step in and do some production work, which honestly, I love. I'm very organized and strategic in what I do, even when making creative decisions.  I don't shy away from the demands of producing.
Kris Mendoza:           So you're clearly in a position of leadership across these three realms, can you share how being female factors into that?  You've never struck me as someone that considers that an obstacle… Is that a challenge you faced early on or were you raised to deal with it differently? 
Maria Vattimo:         Yeah.. It's pretty hard to ignore when you're one of the only women on set. However, it was never something that necessarily made me feel less. On a personal note, I always felt like I was one of the guys… I've always been that way, even when I was a kid. I feel comfortable rather than intimidated. I'm very confident in who I am and I never really saw my gender as a roadblock. I understand that may not be the case with everyone. From when I was a kid and now as an adult, I never felt that my gender was something that should hold me back from pursuing my career.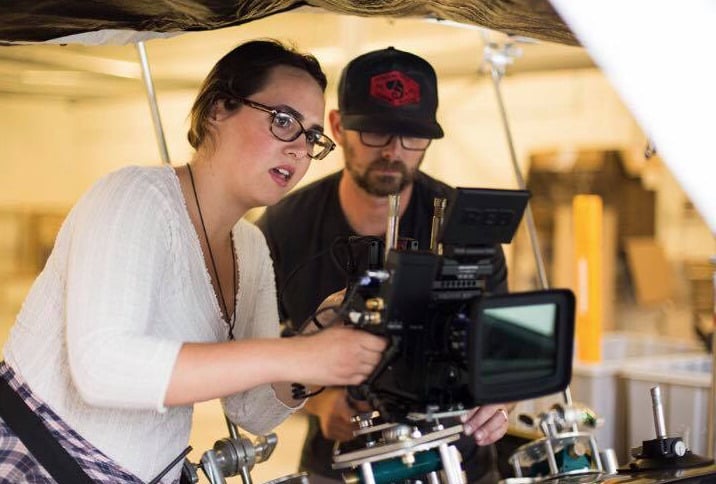 On occasion, I've felt that  it's a little disheartening when you don't really have anyone to identify with on set. I've certainly had more than a couple experiences where a man has seen me holding the camera and openly made a comment about my gender. I've had very specific instances where men have said, "I've never seen a woman outside of a wardrobe or catering," as if they are making a joke, and I know how truly unfortunate that brand of ignorance is. I really let all that stuff roll off my back at the end of the day. You can't even hold on to it or that kind of thinking will take root where you stand.  I think if anything, I use it as fuel to keep going. 
Kris Mendoza:           What or who were some of your early influences in terms of pursuing film, whether it's as DP, director, or producer?
Maria Vattimo:         I think I really discovered my influences when I got to college and learned about film history. Agnès Varda made a huge impact on me.  She blew me away with how experimental and innovative her films were, especially as one of the only female directors I had been exposed to in school.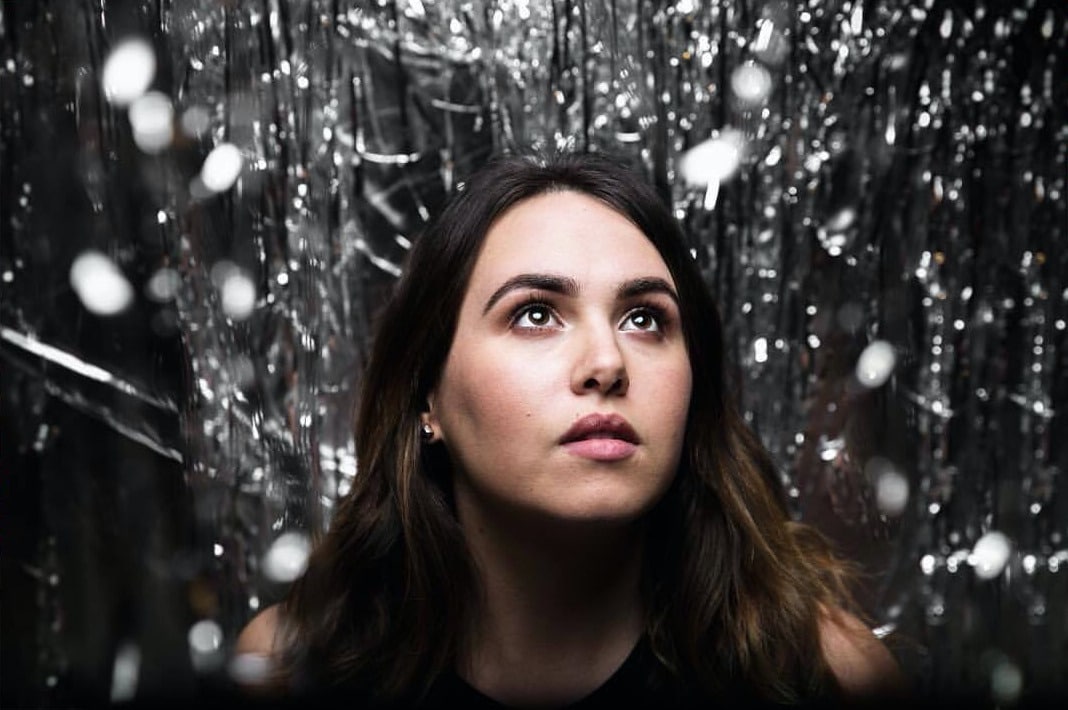 I love Sofia Coppola as well… That's been a recent love for me. And even more recently, Michaela Coel, who created Chewing Gum and I May Destroy You. She is a remarkable filmmaker and actress. You can tell she has such a strong and distinct vision and has fought to keep it authentically hers. She is such a powerful voice and I can't wait to see everything that she does in her life.
Kris Mendoza:           So you have a defined source of inspiration already, are there any throughlines prevalent in your work?  Do you find yourself gravitating toward certain subjects or characters?
Maria Vattimo:         Specifically within documentaries, I'm very drawn to artists and their expression.  Anything that we create is work towards solving our internal riddles. I think that self-reflection, exploration, and creation – whether it be through painting, dance, or song – is self-therapy and self-love.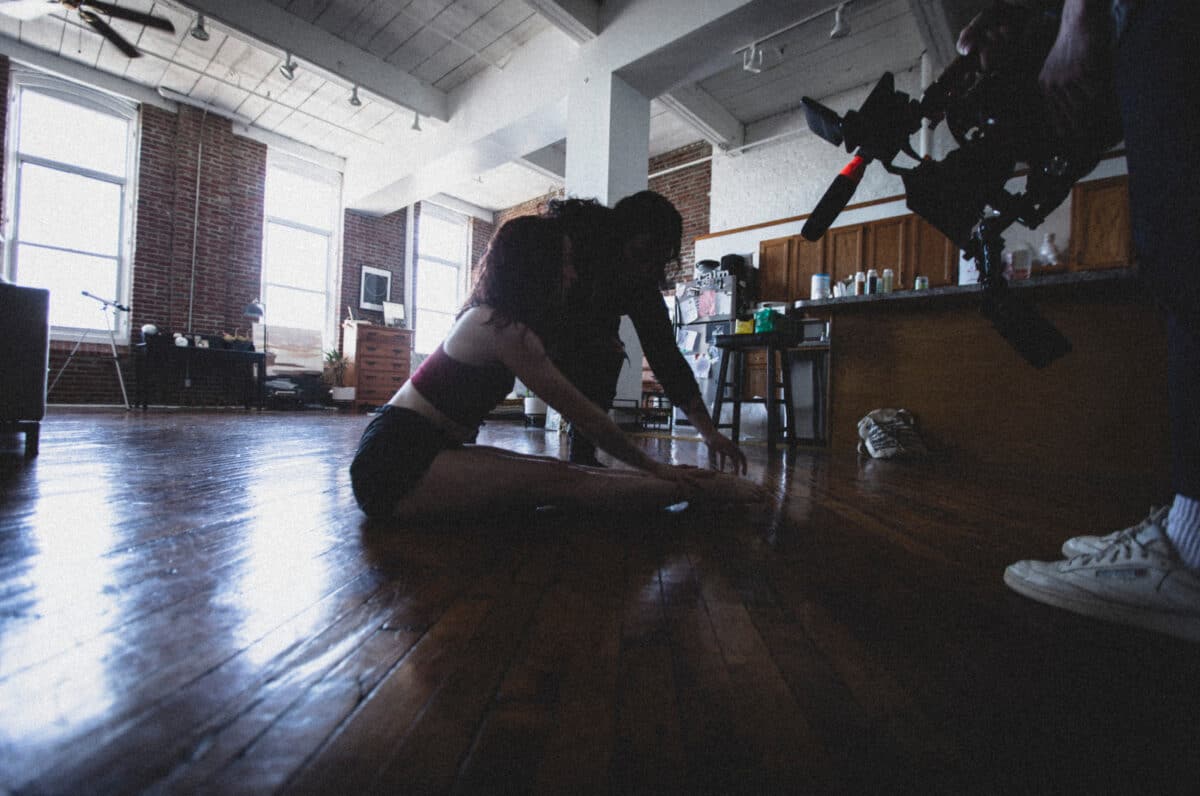 I am very drawn to people who have overcome great adversity and still harbor that pure resilience of the human spirit.  The challenged artist can create and recycle, shining a light for people going through the same thing as them. That, to me, is the path to a great artist… being a strong influence for positivity, innovation, and growth. 
Kris Mendoza:           Are you attracted to the vulnerability of these situations?
Maria Vattimo:         I think so, yeah. But vulnerability is not enough, I also think it requires deep reflection and self-knowledge to properly form a catalyst from your experiences.  You have to understand it and yourself fully before you can control it or hope to help anyone else through it.
Kris Mendoza:           So as you're starting to touch on what you get out of this work- Do you see little pockets and pieces of your own experiences coming out in what you produce or get involved with?
Maria Vattimo:         Yeah, I think everything I do is almost a reflection of my childhood and my development as a young woman. I think I'm naturally drawn to artists because I was raised in that environment. My dad was a jazz pianist and my mom was a photographer. They never told us we couldn't pursue an artistic career – they actually encouraged it – but we had to go about it in a logical way. We had to go to college, get a degree, and show we could put a plan in place.  On the contrary, what I didn't learn was the concept of a plan B which sort of explains my work ethic, more than the derivatives of my art. I don't have a plan B and I've never had a plan B. I'm "all in" with film, and I think that is still a reflection of my childhood and my commitment to what I do. My parents were very supportive and are huge influences in what I do.
Kris Mendoza:           That's great to grow up in such a supportive environment. Across cultures and different kinds of families, I know that's certainly not the norm. So just to hear that, it's very refreshing. Also, I know you have one brother, do you have multiple siblings?
Maria Vattimo:         Yeah, I have an older brother and an older sister.
Kris Mendoza:           Gotcha. So to raise a family of five while pursuing art can be done. This is a viable career. That's something I try to preach in terms of pursuing this work, but you have to own it, right? It's got to be your full grind and you have to take it seriously, like you said. It's very refreshing to hear that.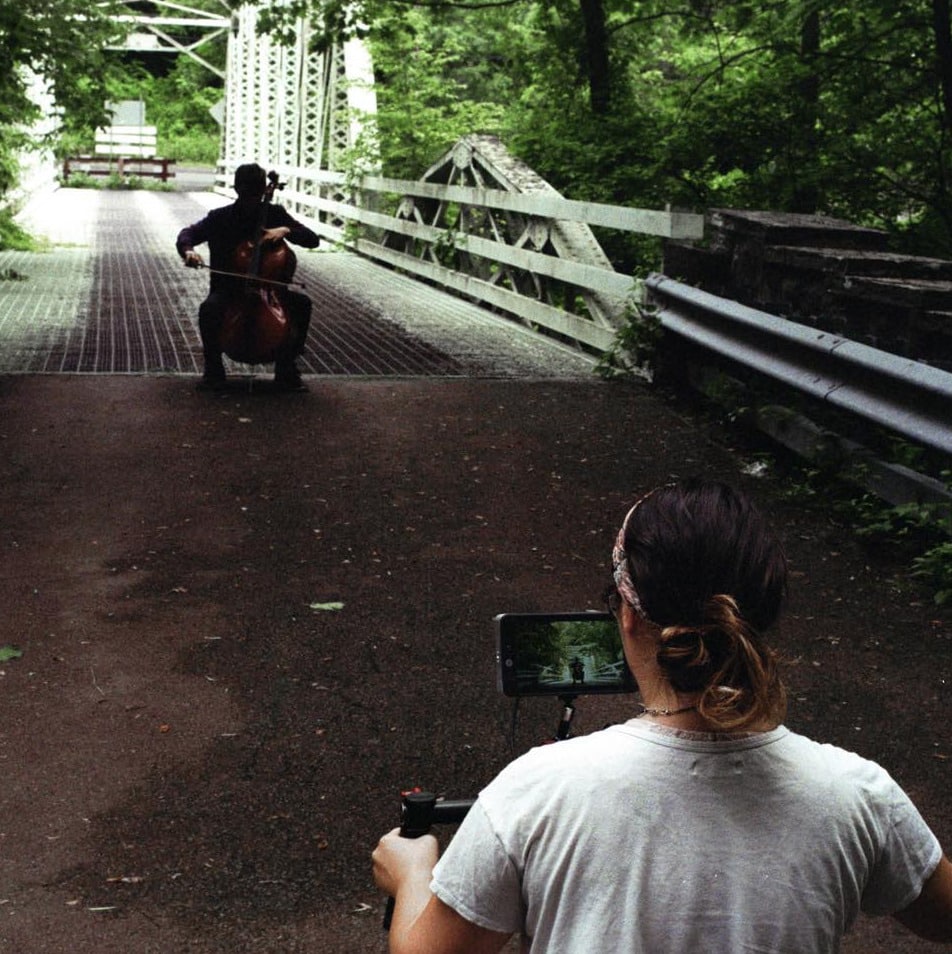 It sounds like you had a couple options in the musical or artistic fields, but how did you land in filmmaking?
Maria Vattimo:         Yeah, I think that comes down to the fact that I just love movies. It was always filmmaking. My sister still pursues acting and my brother played music when we were younger and loves cooking, so we were all exploring these different outlets. I've felt drawn to film since I was very young, probably because my dad especially loved movies and that was our way of bonding and connecting. He passed away in 2018 and I think my tether to film may be a result of that to a degree. I want to make films that impact people, and hopefully make films that my dad would have loved.
Kris Mendoza:           That's a thoughtful motivation.  Speaking of your family of artists and pursuing this as a career, how do you approach the balance of projects which you do to pay the bills, and those you just love doing? What's that balance like for you and how do you approach that?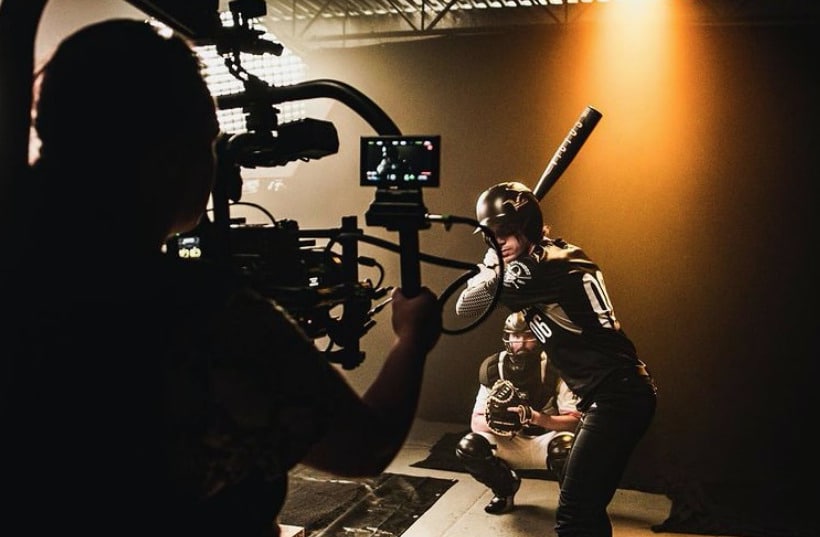 Maria Vattimo:         I take on a lot of commercial and corporate jobs to pay the bills, but I also think they serve as good exercises for time management skills and for navigating team environments.  And when I can, I like to hire the same crew for corporate jobs, to stretch and gage our collaborative abilities… so although that work is not as expressive or creative, it still presents an opportunity for dialogue between you and your team. Then, when you get onto a creative set, you have a clearer understanding of how a person thinks, makes decisions, and communicates.
Kris Mendoza:           So the balance doesn't stop at financial stability incentives, it has operational benefits beyond that. 
Maria Vattimo:         Yeah, like I said, I have a surprisingly logical approach to some of this and beyond getting to do what I love, my art needs to be distributable.  Even my passion projects, like the series I'm working on now…  It is my baby.  I don't want to make films that get seen by only a couple hundred people at festivals alone, my hope is to have my films make as big of an impact as possible.
Kris Mendoza:           Absolutely. Now, I know you to be pretty intentional when it comes to working with other women.  Who do you love working with and what's different about collaborating that way, versus with a male crew?
Maria Vattimo:         Yeah. I think I'll go in order because I want to talk about Brynn Antaran, my creative soulmate. We've been best friends and collaborative filmmakers for six years now. Together we make up one brain and she is always going to be number one in people that I trust with my work and also my life. If that sounded really intense… good. 
Kris Mendoza:           Ha, no I get it.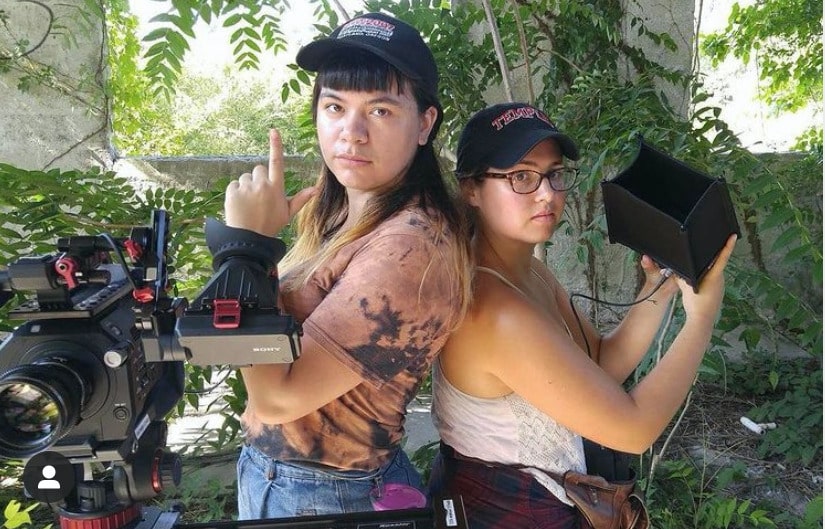 Maria Vattimo:         In addition to Brynn, I've recently been working with the remarkable Jo Shen, Wes Fahey, and so many other talented filmmakers here in Philly.
Kris Mendoza:          We spoke with Jo last week! Speaking of, you operate with intentionality when staffing your productions with women, can you go further into that?
Maria Vattimo:         Yeah, well, creating a collaborative environment can be easier if it's full of people you identify with. It creates a true camaraderie. Specifically working with women and femme filmmakers, I've seen a difference in the openness and quality of collaboration, sometimes men are a little more guarded. Women can be very open and supportive of one another.
At the end of the day, regardless of gender and identity, I strive to work with people that I genuinely love and respect.
Kris Mendoza:           What's next for you? Anything cool you're working on that you're able to tease?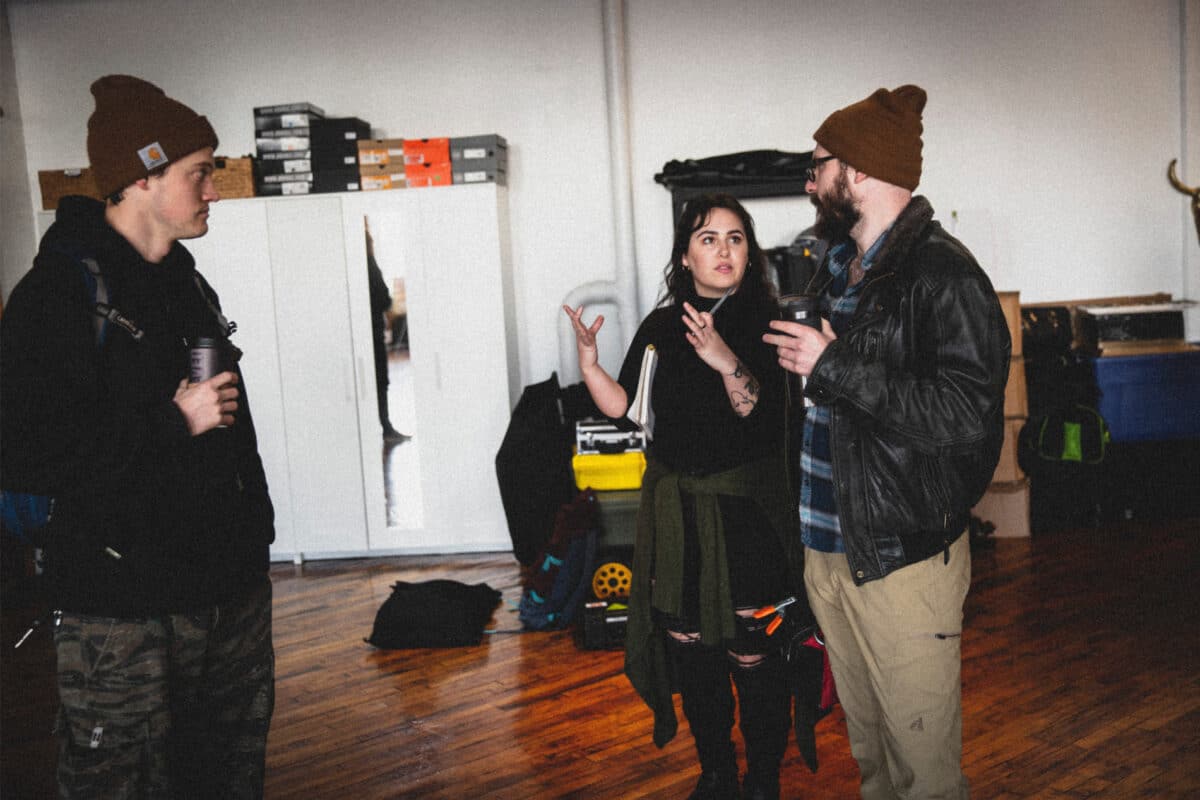 Maria Vattimo:         Oh Yeah. Cool things. I have my short documentary series which I've been working on for the past year. For our first film Kim, we've done a great festival circuit and it's going to be released in May.  We're also in pre-production for the next film now, actually shooting the teaser next week. This next film is about an alternative RnB artist here in Philadelphia. He is a young man who has overcome so much in his life. He has overcome great challenges in his youth and has created a successful music career with a determination and passion you don't see often. He is one of the most loving and authentic people I've ever met. I want to see him succeed and do everything he's ever dreamt of doing!  The goal of the series is to follow these incredible up and coming artists that are a testament to the power of expression and resilience. The whole world needs to hear their stories, number one, and also witness the work they've done. So that is the next film! 
Last year I started a production company, Equal Parts Productions, that consists of my brother Joe Vattimo, Joshua Amrani, and myself. They're both incredible producers and I focus on the creative work. 
Kris Mendoza:           Equal Parts. Nice. 
Maria Vattimo:         Yeah, we're mainly using the production company to push forward this short documentary series. All in all, it's been a really crazy year. I accomplished a lot before I turned 25, which I'm really proud of.
Kris Mendoza:       Can you tell me more about the short doc you mentioned and any release date on the calendar?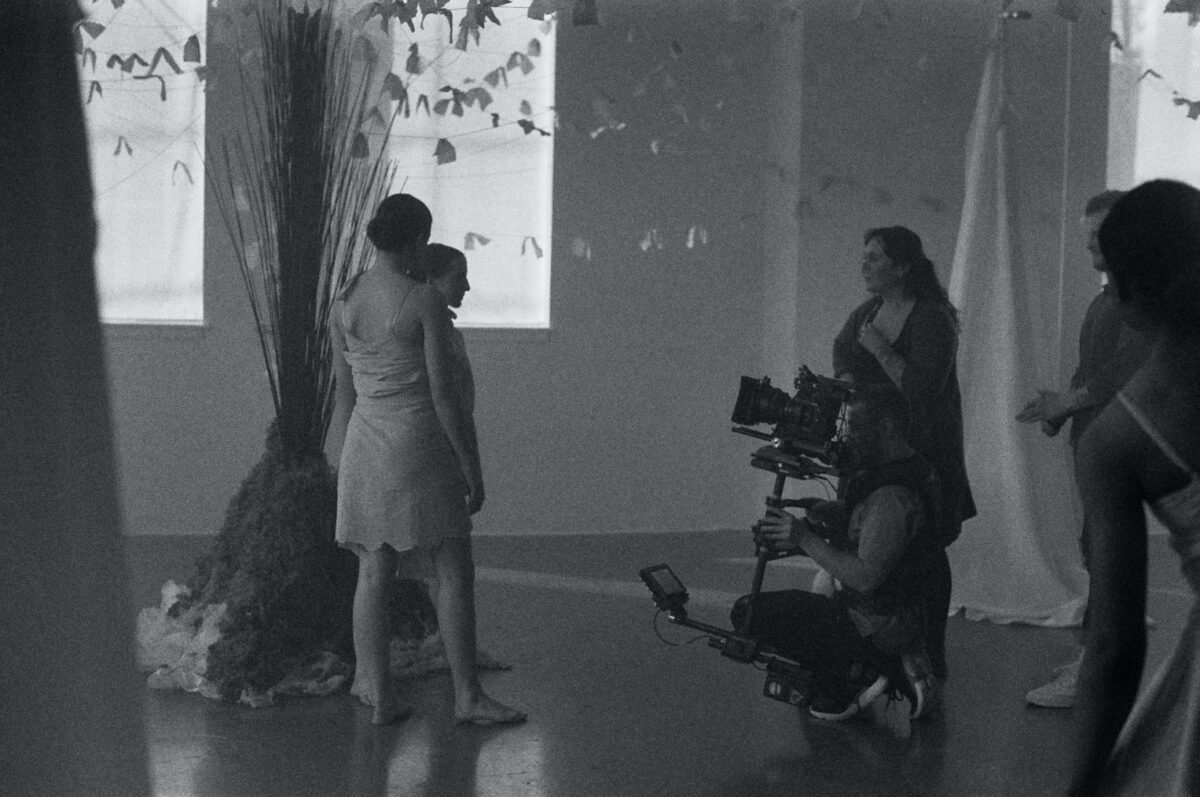 Maria Vattimo:         Kim is about a ballerina who overcame a domestically abusive relationship. She created a modern dance company to confront her own pain, heal, and raise awareness for women that have gone through domestic abuse and other women's issues in general. That was my first directing debut!  It did very well on the circuit – which was incredibly rewarding for me. We shot that film one day before the Quarantine lockdown began and making that film got me through a tough time. We're releasing that film in May of 2021.
Kris Mendoza:           Awesome, it's been great to see all the awards and accolades with the festivals.. you guys are crushing it.  I can't wait.
Maria Vattimo:         It will be a whole event. Don't worry, you'll get invited.
Kris Mendoza:           I'm very much looking forward to it!