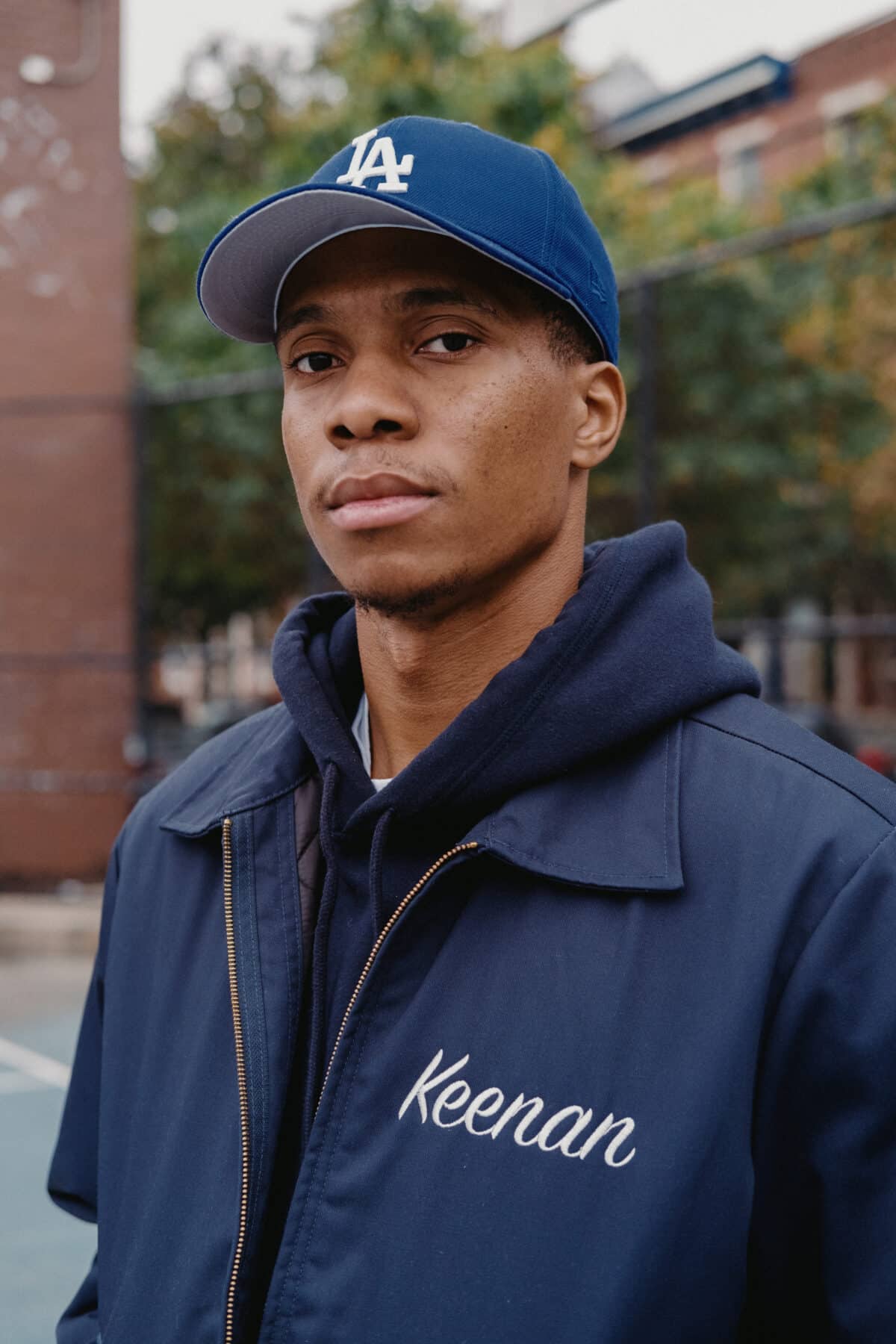 Keenan Marshall (he/him)  is a director/producer who hails from Philadelphia and continues to make innovative, thought-provoking work here with his team at Draulhaus.  In the advent of tactical  Instagram influencers, don't lose sight of this genuine motivator.  Marshall is a pioneer of what was essentially only a gram of storytelling:  the original Instagram short.  With only 15 seconds of air at a time, he was able to produce complicated series work like Powda Room and Fun Problems which would inspire our local filmmaking community to seize the microphone on that Insta-platform.  These stories and their format paved the way for other voices, exposing certain leveling aspects of producing for social media.  Marshall took that first step and has since created Draulhaus, a full production team with a company mission of hiring people of color in order to stay accountable to their stories.  He calls for a joining of perspectives toward a fuller understanding of the world, supporting the nuances of Black stories across America which have layers upon layers of depth.  And finally, he speaks to the value of those voices as creating more comprehensive data and eventually closing fewer doors.
Written and Edited by Kate Feher
___________________________________________________________________________________________________________________
Keenan Marshall:      My name's Keenan Marshall, I'm a director, producer, and co-founder of a minority owned creative agency called Draulhaus, which specializes in video production, photography, integrated advertising campaigns, amongst a wide range of other services.
Kris Mendoza:           How would you say you got your start in the industry?
Keenan Marshall:      So if we go back all the way, Draulhaus was originally started by me and my best friends. We all met in middle school and stayed friends all the way up until now. After college, we were all wondering what was next and had this creative itch [to scratch].
My one friend, Bryan, came up with an idea for a web series about our friend who wanted to be an actor called The Mingler and that was the jumping off point.  It was a web series made for Instagram, so every episode was cut to the 15 second limit.  It took us a few months to finish, but we produced an entire "season". 
It was a lot of long nights, a lot of grinding. None of us went to film school and none of us had any experience doing anything film related. We just picked up cameras, grabbed lights, wrote scripts and just did it from the muscle –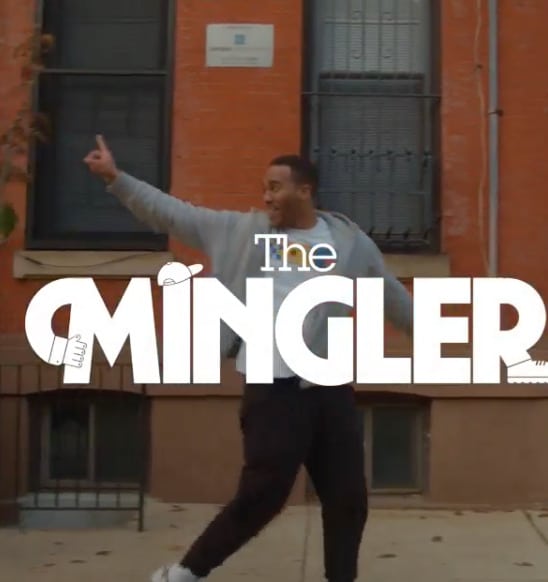 A lot of people really enjoyed it so that motivated us to make more short films for Instagram, which evolved into (bigger) video productions – but that was the start.
Kris Mendoza:           I remember watching it when you and I first met, it was very well put together/thought out.
Keenan Marshall:       Yeah, it was just born out of a lot of love and passion within the team.  We wanted to see each other win. So this was about proving to ourselves what we could do.  Thinking back, it's crazy how that was such a foundation for what I'm doing right now.
Kris Mendoza:        Talk to me about Fun Problems
Keenan Marshall:     We had a channel on Instagram called Fun Problems. 
So between 2013 and 2017 this channel started coming together:  The Mingler ; We made a short film called She's Not Trying to Hear It (based on Spike Lee's, She's Gotta Have it) ; We made a short film called Powda Room — all of which put us in a position to turn Draulhaus into an official business in 2018. 

Kris Mendoza:           Powda Room one was something that made me think of Four Rooms or Go! where multiple stories overlap and you have to piece things together.  But it was also innovative in itself because of its Instagram platform – so ahead of its time there.  I definitely noticed that you often cast Black actors, why is it important that people of color are the ones telling their own stories?
Keenan Marshall:       That's obvious, that's the best way to get it right.  I enjoyed watching a lot of TV and movies growing up but was always critical of what I was seeing. For example, movies based on basketball… I played a lot of basketball growing up, I know all the small nuances of what people wear, say, and what they do.  When I saw that in movies, it was always super watered down or corny.  (People) Wearing Modell's two pieces, sleeveless shirts with matching shorts …. that can seem trivial but for somebody like me, a young Black person who loves my experience with basketball, I want to see what our life and experiences actually look like on the screen.
Kris Mendoza:           So definitely a certain level of authenticity. You're craving to see a person that looks and talks and acts like you, but somebody else is trying to tell your story and they're not nailing it. They may not have bad intentions. …
Keenan Marshall:        Yeah. That "somebody else" is just missing the mark.  They don't know what they don't know, which is why there should be room made for people who do, because they can tell their stories better.  
I feel like the stories we (at Draulhaus) always try to find the second or third layer of a story. For example, Powda Room was a series about a party. What you might normally see would be people going crazy, drinking, having fun. But as a group, we were always more like flies on the wall, observing and watching.  So we thought what if we showed people in the bathroom at the party.  What if we showed them getting the chance to take off their "masks" and show how they truly feel?  (What would those second and third layers look like?
I think the ability to tap into the second and third layer of stories is unique to minorities in America because we have to be aware of all cultures, whereas white people may only be aware of their own,dominant culture in America. We have to know all the top white films, actors, directors, and people hailed at the top of our industry.  But we also have our own stories and experiences that reflect a totally different reality. This gives us a pretty full view of what's actually happening out here.  It's important to let minority voices get a chance to tell their own stories because they have the widest view of what the world and this country actually looks like.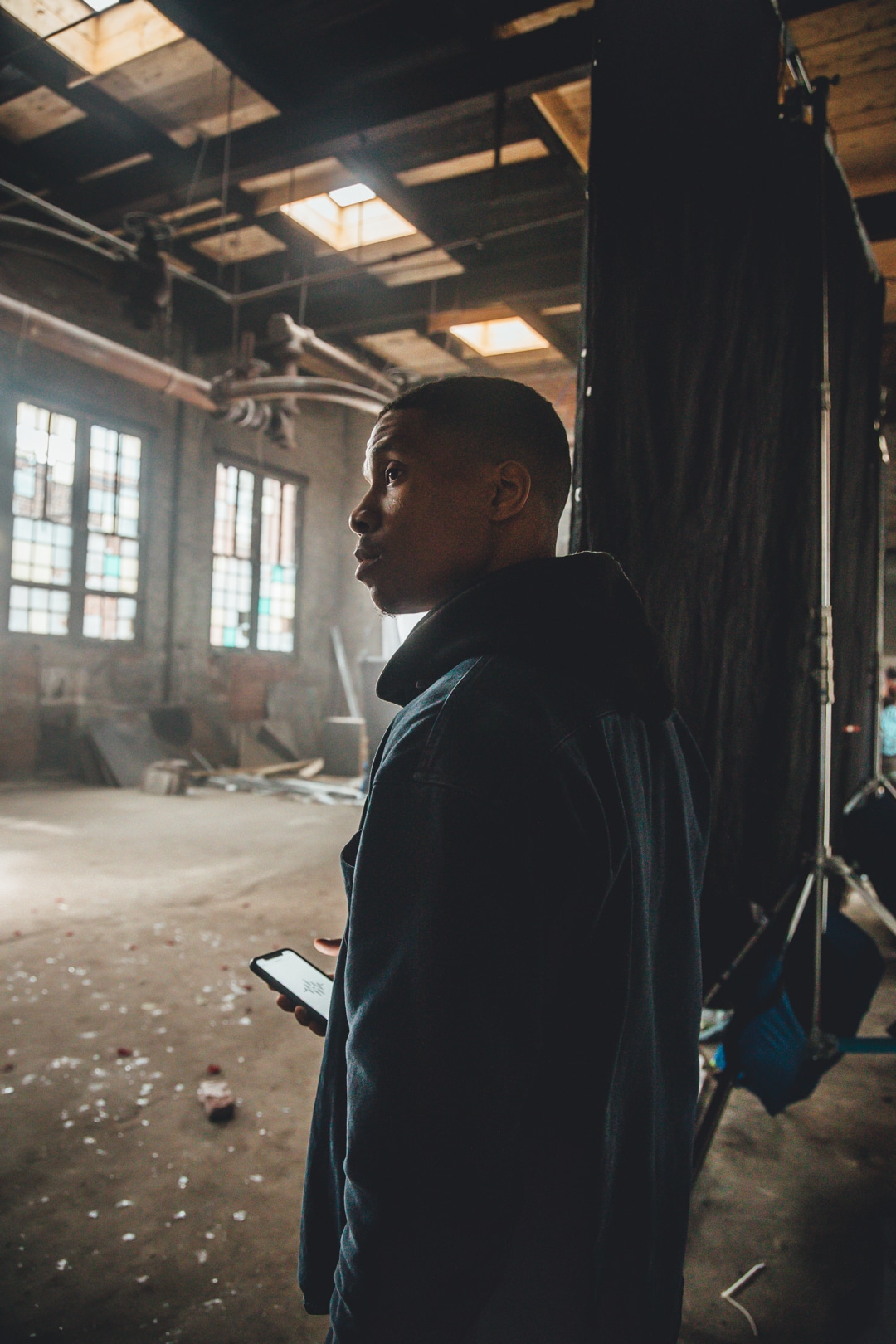 Keenan Marshall
 Kris Mendoza:           What are your thoughts on Black cinema or Black films?  Because from my perspective, I got very turned off with Asian filmmaking and the scene early on in college. It was just so much about identity.  That was 20 years ago and the story is still a struggle just about being Asian. Slowly it's evolved to stories that happen to have Asian people in them, that's more about real life.  Any thoughts on how you've seen that evolve over time and how it continues to evolve?
Keenan Marshall:      I think in the past- [Black cinema] was more didactic, as a method to teach what "the Black experience" looked like.  It wasn't about characters who just happened to be Black.  Sometimes that worked, and sometimes it missed the mark. I think Boyz n the Hood is a good example of (the importance of those distinctions) because when I saw it, I was  just a kid from Philly that had never been to California. Seeing a whole world with people who looked like me, but had way different experiences was big because I got to see what life for somebody like me might look like in a different place.
Another movie that comes to mind for me is Bad Boys with Will Smith and Martin Lawrence, because it was a big budget Hollywood movie that just happened to have two Black leads. It wasn't about them being Black per se.  But there were a lot of important nuances in the script and in the film that legitimized their characters, you know what I mean?
The Fresh Prince was very much a Black story too.  It could have been anybody or any family, but they also captured important nuances of Black culture very well.  Will always have the coolest clothes on, the toughest Jordans. Uncle Phil would talk about how he grew up in the South and how that influenced how he developed….
Kris Mendoza:           But with Black cinema as a genre, people have come to expect a certain kind of humor or action.  Representation is starting to become a little more accurate and not so stereotypical.
Keenan Marshall:    Yeah. I also think it depends on who's making it, if it's coming from an honest, thought out place then I feel like it always does what it needs to. But if it's coming from a contrived place and needs to fit a mold then that's where it gets a little tricky
Kris Mendoza:           Forced.
Keenan Marshall:     Forced. Exactly.  (This reminds me) I watched The Wiz the other night and I wanted to know how much it cost to make, since it was so big.  What I found out was that it actually was a big blockbuster flop.  People in the industry pinned that as an example to not give opportunities to movies with Black leads.  They said, "People just don't want to see this. Look at The Wiz, we spent all this money on it, it didn't make anything."
 That's just like an example of how people project the status quo. The Wiz was very different, so as great as it was people chose not to support it.  So no matter what, I think it's important for people to make it and for people to back it, because it just helps more get made in the future. You know what I mean?  It helps more of those stories get told in the future if people support them, whether they agree with it fully or not.
Kris Mendoza:           Yeah. And I think they certainly loaded up The Wiz with star power to reach as far as possible. It had Michael Jackson, Richard Pryor and Diana Ross ..
Keenan Marshall:      Nipsey Russell.
Kris Mendoza:           Lena Horne
Keenan Marshall:      Quincy Jones was in charge of the music.
Kris Mendoza:           I didn't realize that.
Keenan Marshall:      Every famous Black person in the '70s.
Kris Mendoza:           I'm sure that those were very vocal voices on set there in terms of representation, but also that was a different time I think in the late '70s, early '80s for sure.
Keenan Marshall:        It makes me think of the blaxploitation movies too. There are a lot of opinions on what they did for Black culture since they were  just so crazy and out there. But you got to remember that Black directors like Melvin Van Peebles and Gordon Parks were getting a chance to tell these stories. It might not have been perfect. But it was an opportunity for someone Black to open the doors for everyone that came after that.  
Kris Mendoza:           Who do you look up to in terms of shaping your creativity or artistry, any inspirations? 
Keenan Marshall:        Yeah. Like I said, I watched a lot of TV and movies growing up.  Spike Lee has made some of my favorite movies.  I think his stories tapped into those second and third layers of what was happening in the world I knew.
Kris Mendoza:           How does all of this tie into your mission at Draulhaus?
Keenan Marshall:    We like to say we specialize in colorful storytelling. Basically giving people of color a chance to tell their own stories in the way that they want to tell it, not necessarily the way that it has been told before. I would say that's our main mission and we get there by the way we cast, the crew we hire, and the types of stories we tell. Everything is centered around these underrepresented communities getting a chance. It's really that simple.
Kris Mendoza:           You're very intentional about hiring people of color, also getting women and  LGBTQ filmmakers behind the camera, what drives your intentionality to do that?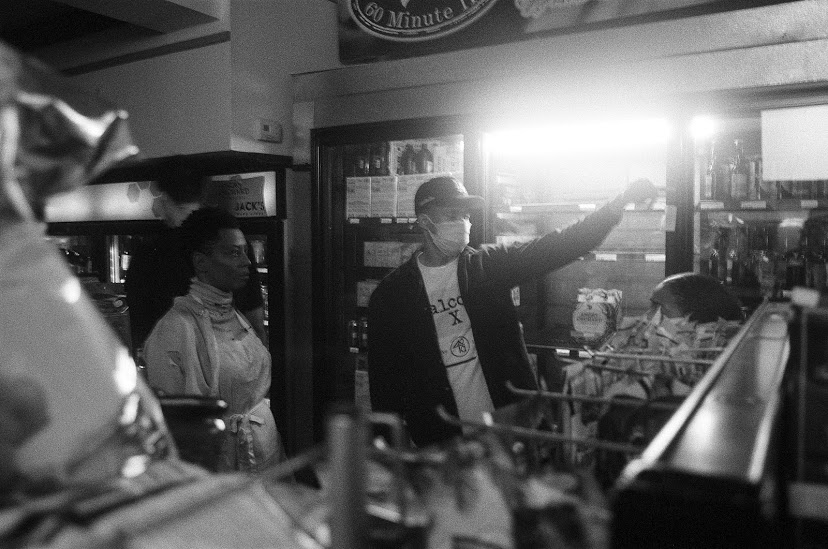 Keenan Marshal pictured center
Keenan Marshall:        If you go to any film set in Hollywood there may just be a bunch of white men walking around and they're doing every job… Jobs that are specialized but that anyone can learn to do. So that's our first intention: to have a woman, or a non-binary person, a Black person, an Asian person do this work. Because why not? They are just as qualified if not more. In order to specialize in telling the stories of underrepresented groups, we have to have people who represent these people on screen. We have to have them behind the camera to make sure the stories match up to what they're supposed to be. 
Our team has been in a lot of diverse situations, but we couldn't tell the story of a woman or a non-binary person without them present. Those people have to be a part of the process.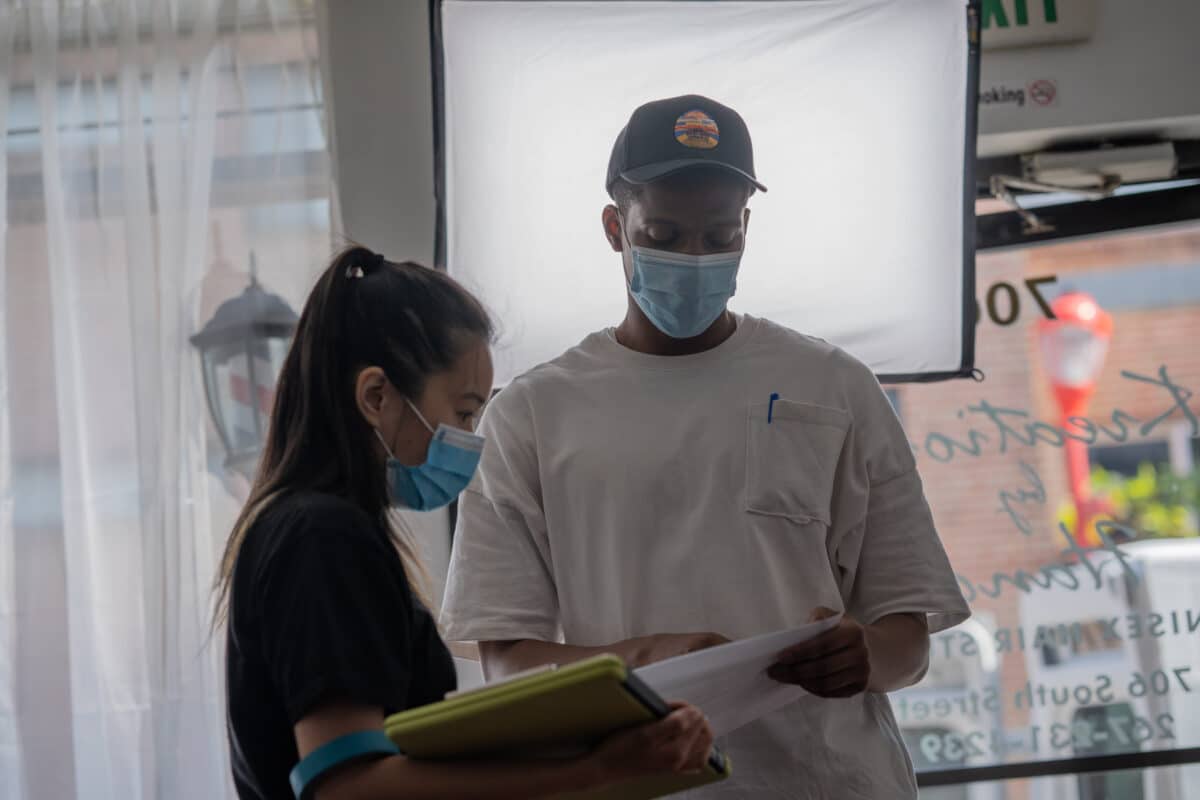 Joanna Shen and Keenan Marshall on the set of Live Chair, which focuses on medical care offered in the sanctuary of many communities' local barber shops.  
Kris Mendoza:           So this is kind of a hot button topic, but to have more diversity on set seems to be a polarizing debate – to me it's a no-brainer – but being in a very white male-dominated industry, what are your thoughts on that?  The Oscars are putting out percentage quota goals to inject diversity,  is that good? 
Keenan Marshall:          Ideally, someone at the head of a studio would just step back and give a person who doesn't look like them, who doesn't come from the same place, an opportunity to do what they (themselves) have done for so many years, not because they are mandated to or because there's a quota attached, but because it's time for change.
Maybe minorities are being brought to the table in a contrived way, but they're still getting a chance to do what they love and make a difference.  There are still opportunities born from it. They'll create work and the next generation might be inspired to take it further. They'll see people that look like them in these positions.
We saw what happened this summer with different initiatives and commercials, now everybody cares all of a sudden. Everything was messed up for years, and it took the country damn near burning down for people to realize how much inequity and inequality existed.
Kris Mendoza:           I agree. I had mixed feelings about it, but getting people of color and marginalized folks on set and into roles they previously did not have access to, is only a good thing.  Now, people are hyper-aware and you get a lot of performative allyship –
Keenan Marshall:      -someone getting an opportunity because of the popular initiative is still helpful because then, they come into power.  They can hire whomever they want and they can bring different types of people and stories to set, which will just lead to more change in the future.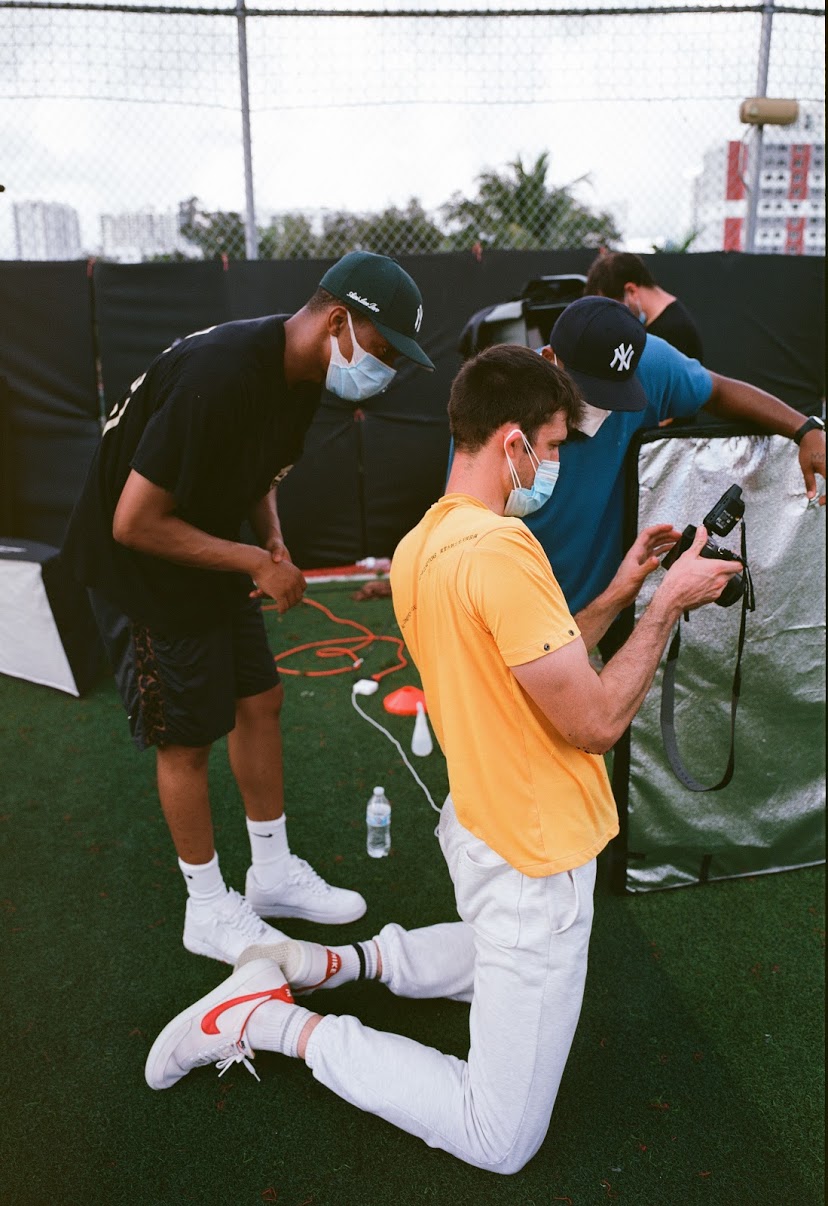 Kris Mendoza:           Our Project Forte has been about compounding allyship between marginalized communities, but also about spreading power to those who don't otherwise have platforms or whose voices aren't really being put at the forefront.  We've done four very different conversations stemming from a lot of the same questions and topics, each journey adding a different perspective.  I cherish that kind of diversity within diversity itself.  Black culture, Asian culture, any culture… we're not a monolith. We're just as intricate and complex, if anything, more intricate and complex because of our disparity from white American cultures.  
You are making Black history every day, especially in an industry with few role models in front or behind the camera.  You are in that model position — do you feel a certain level of responsibility towards the young Black filmmakers looking up to you? 
Keenan Marshall:        I think about it a lot, but not specific to young filmmakers, That's heavy. I feel a responsibility to make sure I'm doing my best every day, for me and for the community around me. I don't approach this as a 9-5 job.  I don't clock in or out, this is me 24/7.  I always bring who I am to the work that I do.  I am intentional with the decisions I make and my approach and I'm someone who is committed to building up the people around me, but I don't wake up and go to work thinking about how I'm inspiring people today.  I just go out there and try to do my best.
I hope to inspire people not to waiver in terms of the work that they're doing. You don't have to change who you are to get where you want to go.
I think that's the biggest thing I would want people to be inspired about, especially people who look like me. I came from humble beginnings. I grew up in Philly. We didn't have much.  I didn't grow up rich. But the world is huge, really.  You can do anything, you can be anything. It takes seeing people who are doing it, and it also takes people instilling that confidence in you through knowledge. It's just way bigger than filmmaking for me. It's complex, because my journey here was different from any other person, I would say.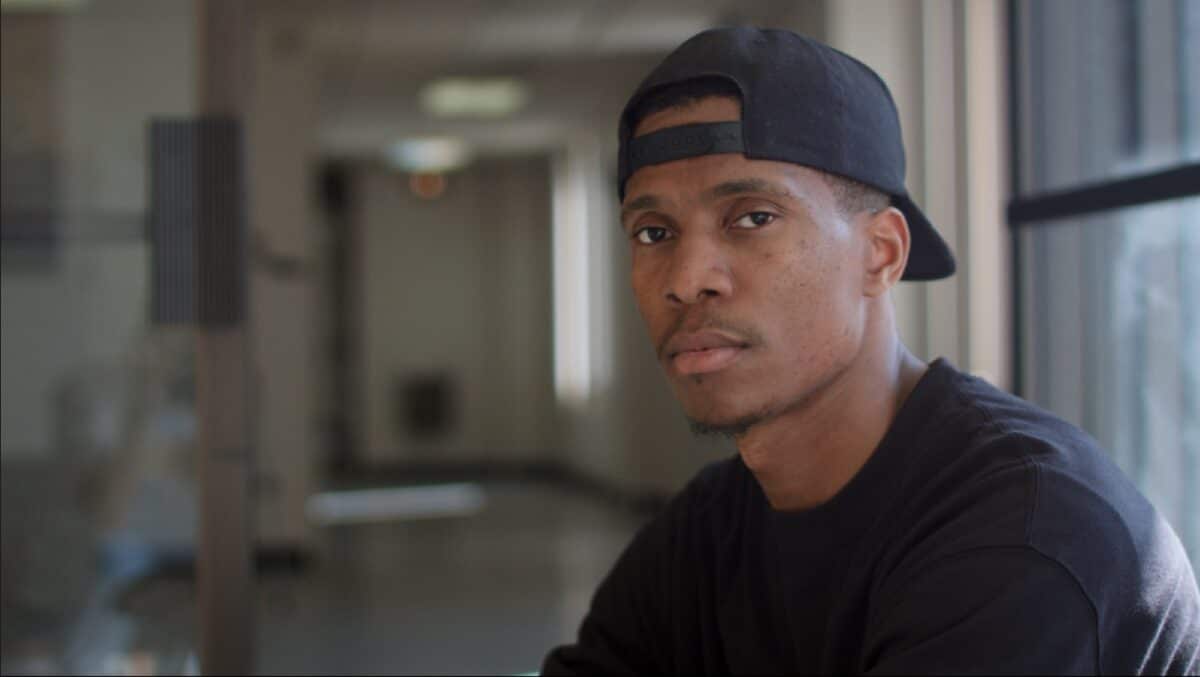 I can't detach who I am from what I do, because who I am is the reason I'm doing it.  My community of friends, our interests, can't be detached from who I am as an individual or from my motivation.
Hopefully, it inspires people coming up behind me to understand they don't have to change anything about who they are in order to get to where they want to go. I know I said that before, but I think that's super important because I think this is an industry where a lot of people feel the need to fit in a certain box or be a certain type of person.  
I understand the importance of hierarchy because everyone has a job to do, but the reason we like to have diverse cast and crews on our sets is because we want people to feel comfortable around each other,  eliminating the (polarizing) side effects of that hierarchy.  You've been on film sets before where everyone's super robotic and quiet… Certain people aren't talking to the director or can't talk to each other. Some people don't even interact which I think is so dated and just corny.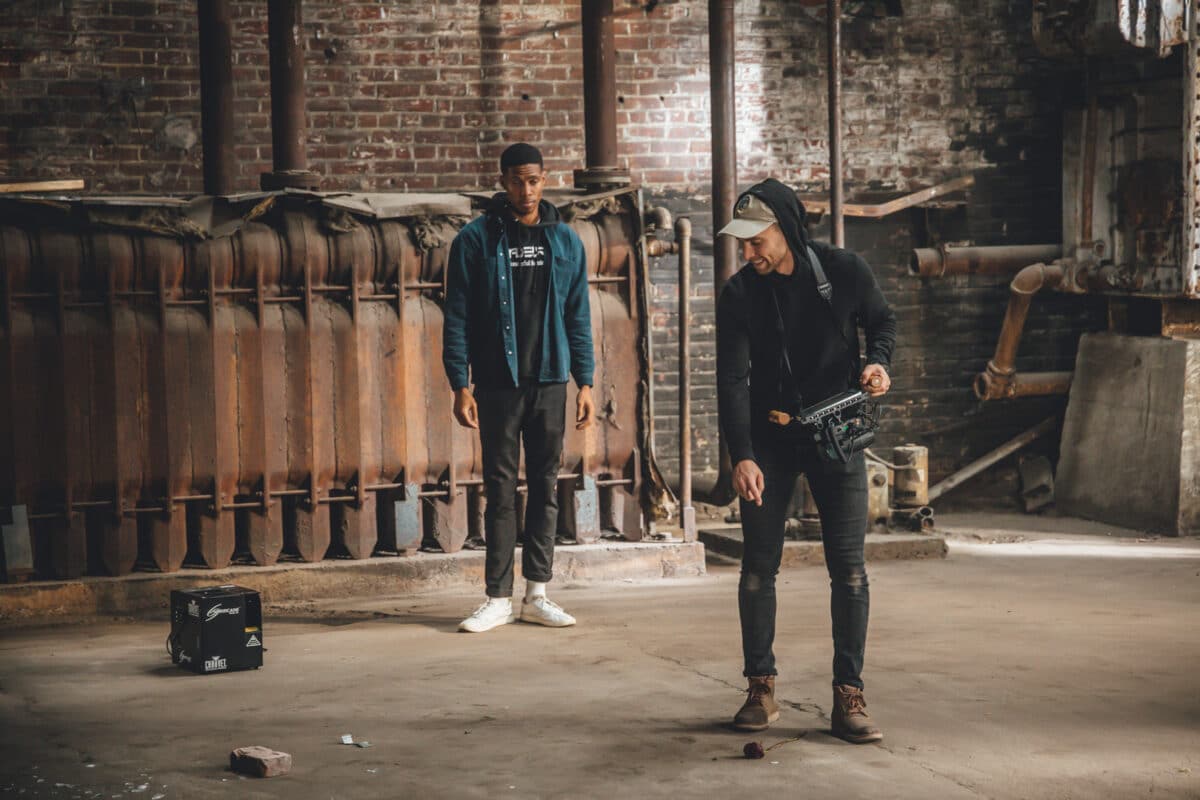 Keenan Marshall and DP, Danny Gervitz
I want people to be comfortable, to have a good time with the work they're doing. Because the work is hard! It's very difficult so why not try to inject it with as much fun and enjoyment as we can with each other as a team? For me, having someone walk away from our set saying, "Yo, that was so much fun" or "you guys were so cool. You made me feel comfortable" or "you inspire me to go further in my career," that's more important than any award or accolade, for sure.
The work is a by-product of the things I believe in as a person.  I believe in uplifting communities. I believe in giving people a shot, because it's not something that everyone feels like they have, or everyone actually gets. I believe in creating that community where people can feel uplifted and feel inspired to be bigger, be better than they think they ever could have been.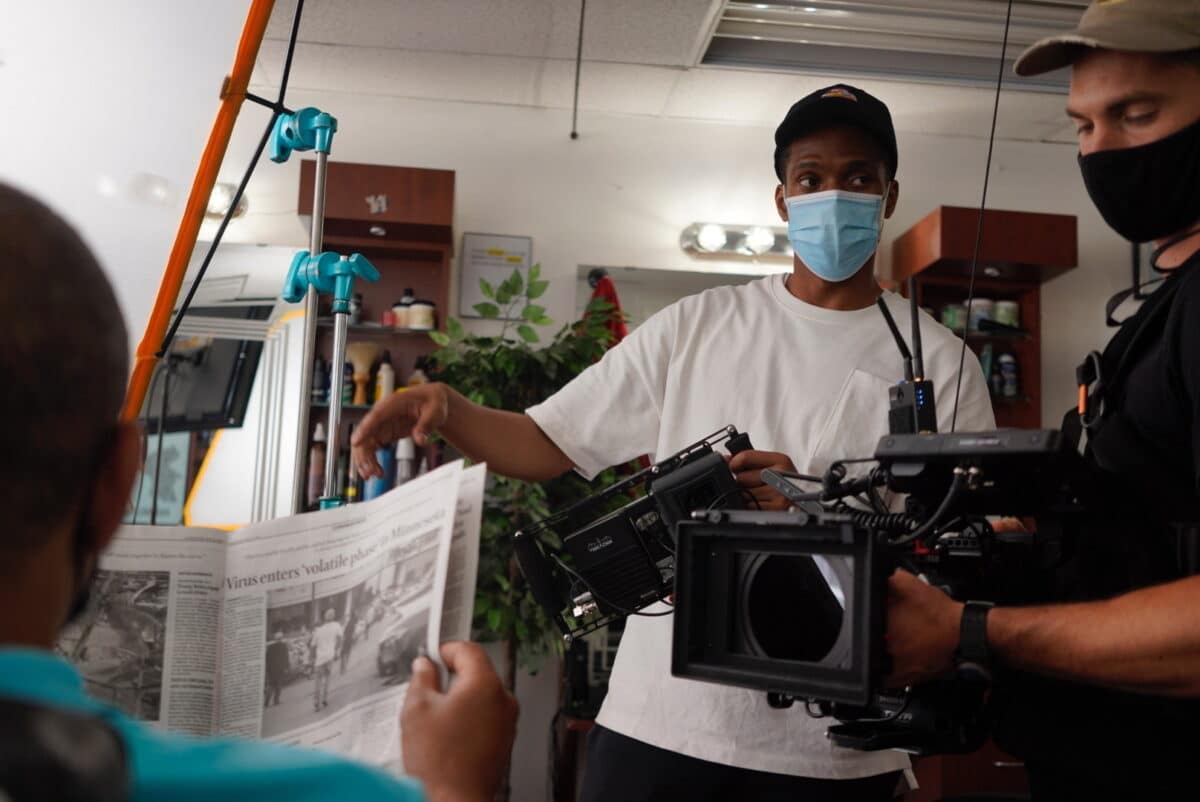 The work is just a vehicle to help do that. 
It puts me in position to hire people, to cast, to interview and listen to their stories… that empowerment, always will come first. I want to inspire people who look like me in any field.  Maybe they want to be a doctor, a teacher, a basketball player, a construction worker.  If they can look at me and get inspired to become the best them that they want to be, then that's something that will make me feel fulfilled in life.