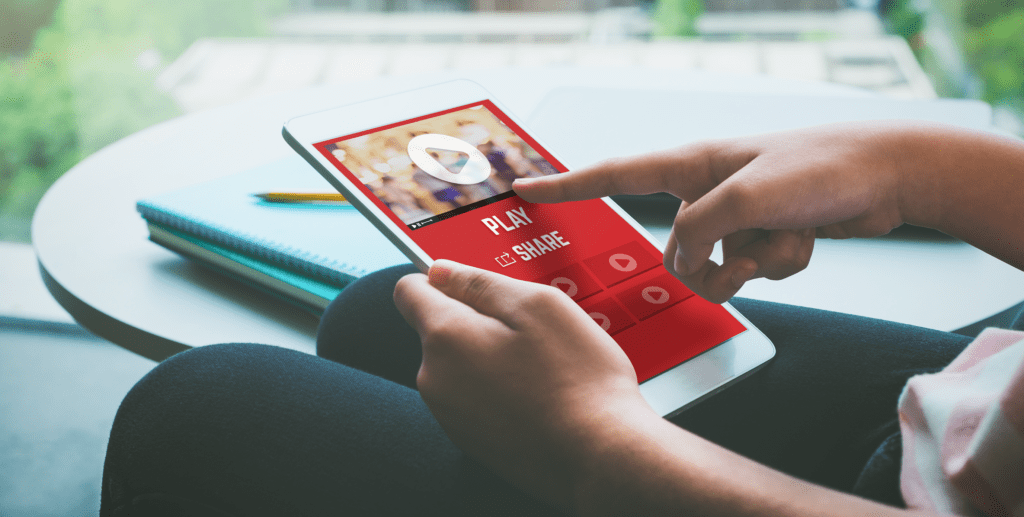 In this day in age, almost every piece of information is right at our fingertips and as much as we wouldn't like to admit it, our eyes are constantly glued to a screen of some sort. We spend a huge chunk of time online, whether browsing through social media, online shopping, watching videos, reading blogs, laughing at funny memes and so on. Video has become such a huge part of our daily lives that even ordering of a meal or finding a date can be done online. It's a given — the internet now drives majority of our daily activities.
For this reason, businesses have to consistently find ways to stay relevant and cut through all of the clutter in the market. Video communications is one of the proven ways to convey your messaging through a captive medium.
Here are 12 statistics on the power of video marketing that should convince you to use video more if you aren't already:
Numbers don't lie:
1. Youtube has become the second most visited site next to google. It beat Facebook just recently.
2. Businesses that use video marketing grow revenue almost 2 times faster than a non-video users.
3. There are over 1 billion Youtube users. That's about a third of the whole internet!
4. 300 hours of video are uploaded every minute.
5. According to YouTube statistics, 1 BILLION hours of video are watched everyday.
6. 6 out of 10 people would rather watch videos online than on TV.
7. For mobile shoppers, 30% of them say that video is the best medium for discovering new products and services.
8. On Facebook, people find videos more interesting than a static post. People gaze at videos 5 times longer than other posts.
9. On Twitter, 80% of users watch video content. Tweets with videos get 10 times more engagement.
10. On Instagram, there has been an 80% increase of video content since 2017.
11. Social videos gets about 1200% more shares than an image and text would.
Best Practices for Video Marketing
So how do you take all of this into practice for your next video project? Here are some tips to keep in mind for a more successful and effective content.
1. Keep it short.
According to Wistia, video content under 2 minutes get more engagement. 65% of viewers skip ads as soon as possible. Keep the content brief and straight to the point. It should be informative, entertaining, or even better, both.
2. Be Mobile friendly
2018 marked the first year that more than half of videos watched were consumed on a mobile device. Businesses should take advantage of the fact that consumers spend a lot of time on social media platforms on their phones.
3. Using On Screen Text & Captions
Did you know that most videos on Facebook, specifically 85%, are watched without sound on. That said, visual impact is so important and captions can make a huge difference!
4. Keep the audience curious
In video series, end with a cliffhanger to get consumers eager to see the next video. Ask questions or give a teaser to get them interested.
It's clear that videos have a huge impact on viewers. After all, the numbers and stats don't lie. The demand for video content is not slowing down — in fact it continues to rise. According to Entrepreneur, video will account for over about 78% of the world's data traffic in 2019. Businesses have to step up their game to attract their consumers and if you're not already using video marketing and communication, it
We hope you found this article enjoyable and informative. Feel free to ask questions about these statistics, trends, and what you can do to take the next step.
References:
https://www.youtube.com/yt/about/press/
https://www.alexa.com/topsites
https://www.thinkwithgoogle.com/consumer-insights/video-trends-where-audience-watching/
https://blog.twitter.com/marketing/en_us/a/2015/new-research-twitter-users-love-to-watch-discover-and-engage-with-video.html
https://blog.hootsuite.com/twitter-statistics/
https://www.hubspot.com/marketing-statistics

https://blog.hootsuite.com/instagram-statistics/