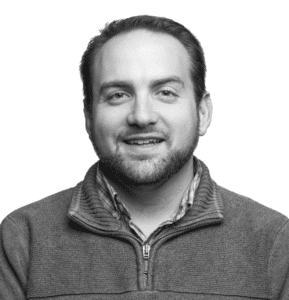 On November 18th, Maestro closed on their acquisition of Sharp Shot Media, a Philly area company that has been serving an impressive list of clients since 2013. Geoffrey Nichols, the principal at Sharp Shot Media, will be joining Maestro as it's new VP of Production. With his background as an Emmy award winning broadcast news videojournalist and editor, Geoff brings with him a level of experience and management that will help take the company to the new heights.
"Throughout my years in production, Maestro and I were able to collaborate, serving our clients as separate production companies, while building trust with each other," says Nichols. "Now joining the ensemble at Maestro I look forward to further developing that collaborative-focus as I more formally bring my skill-set to the team and help to facilitate effective creativity for our clients together."
This is Maestro's first acquisition as part of a multi-phased growth strategy, aiming to bolster and build up their production department. Geoff will be overseeing all aspects of production and will be working closely with many of Maestro's key accounts.
"Geoff has been collaborating with the Maestro family for years as a freelance producer" says Kris Mendoza, CEO & Founder of Maestro. "We're looking forward to the continued growth of our production capabilities under Geoff's leadership."