In this latest installation of the Maestro Filmworks' LONG STORY SHORT project, writer and director Tim Viola (pictured below) employs a clever suspense to take his audience for a ride.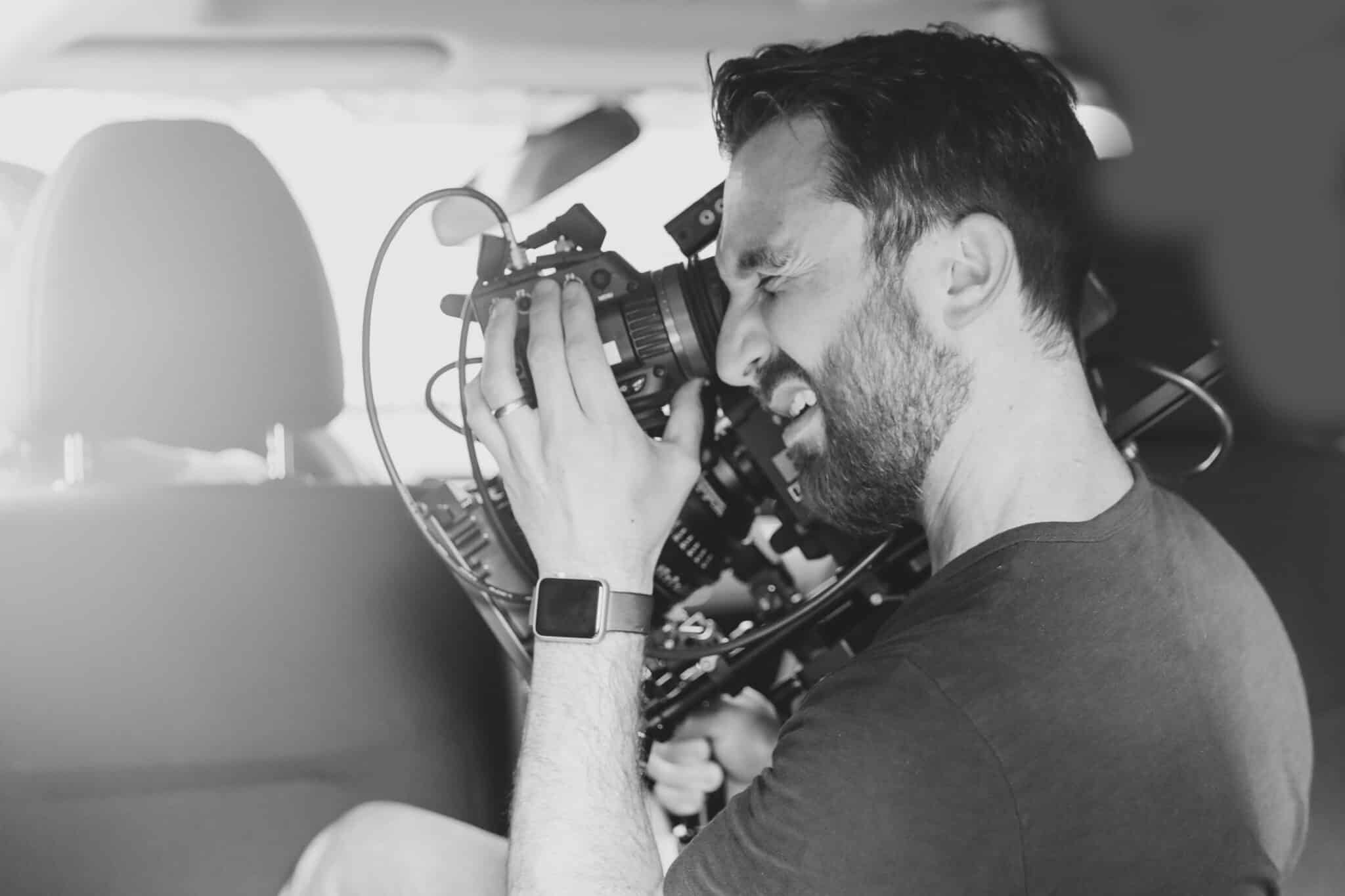 Photograph by Kate Feher
The vignette unfolds within an automobile, its' atmosphere thick with undocumented tension.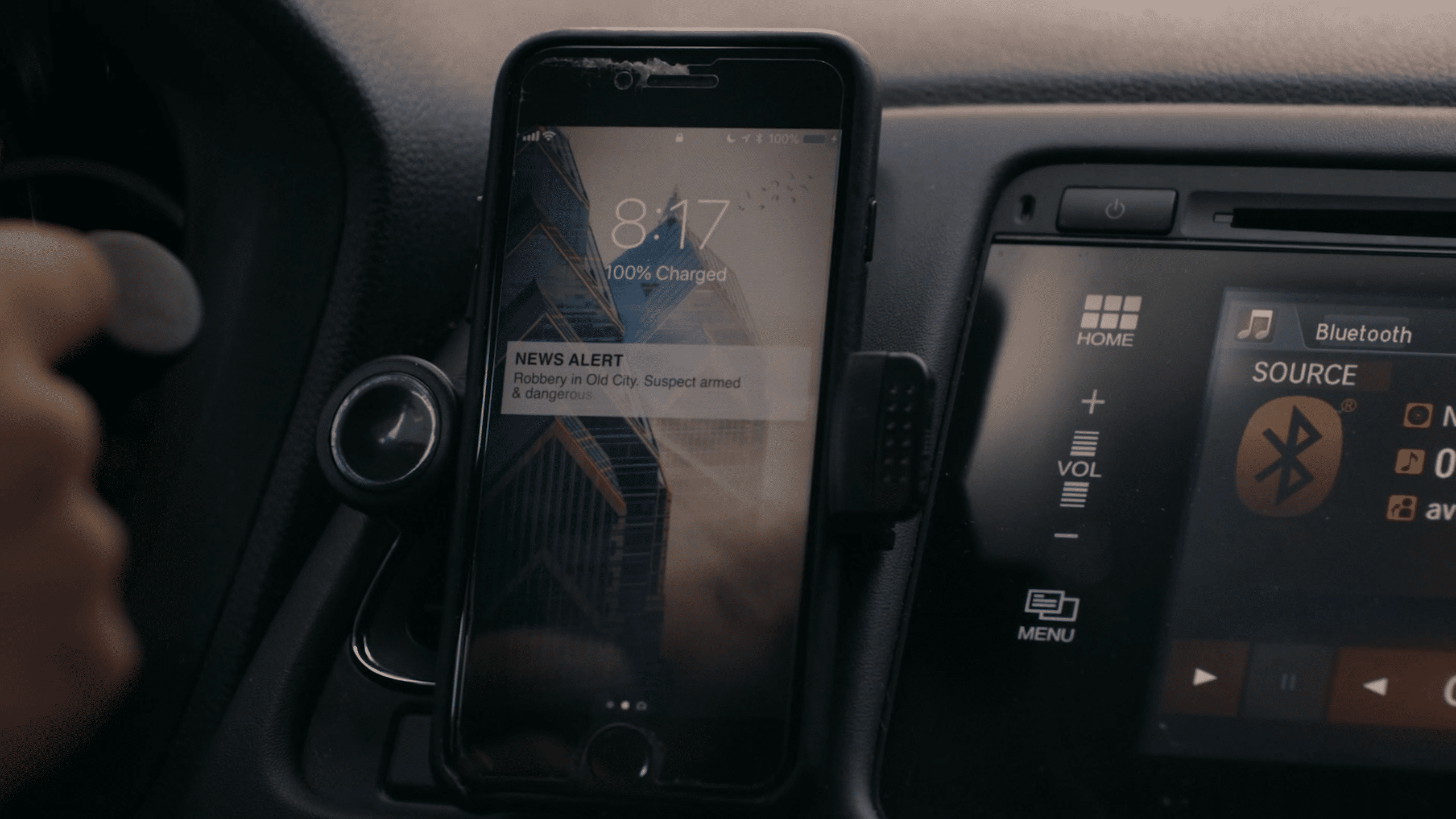 Flickering eyes framed by a rear view mirror come to triangulate with fidgeting hands and a fierce internal soliloquy – zeroing in on our narrator, trapped in the drivers' seat.  She paints her situation with brash fatalism so that we are made sure she will unwillingly die before the end.  The thrill; however, is rooted in a tickle of doubt that belies hope.  Because presenting her demise as canon gives Viola an opportunity to upend it.  And he does.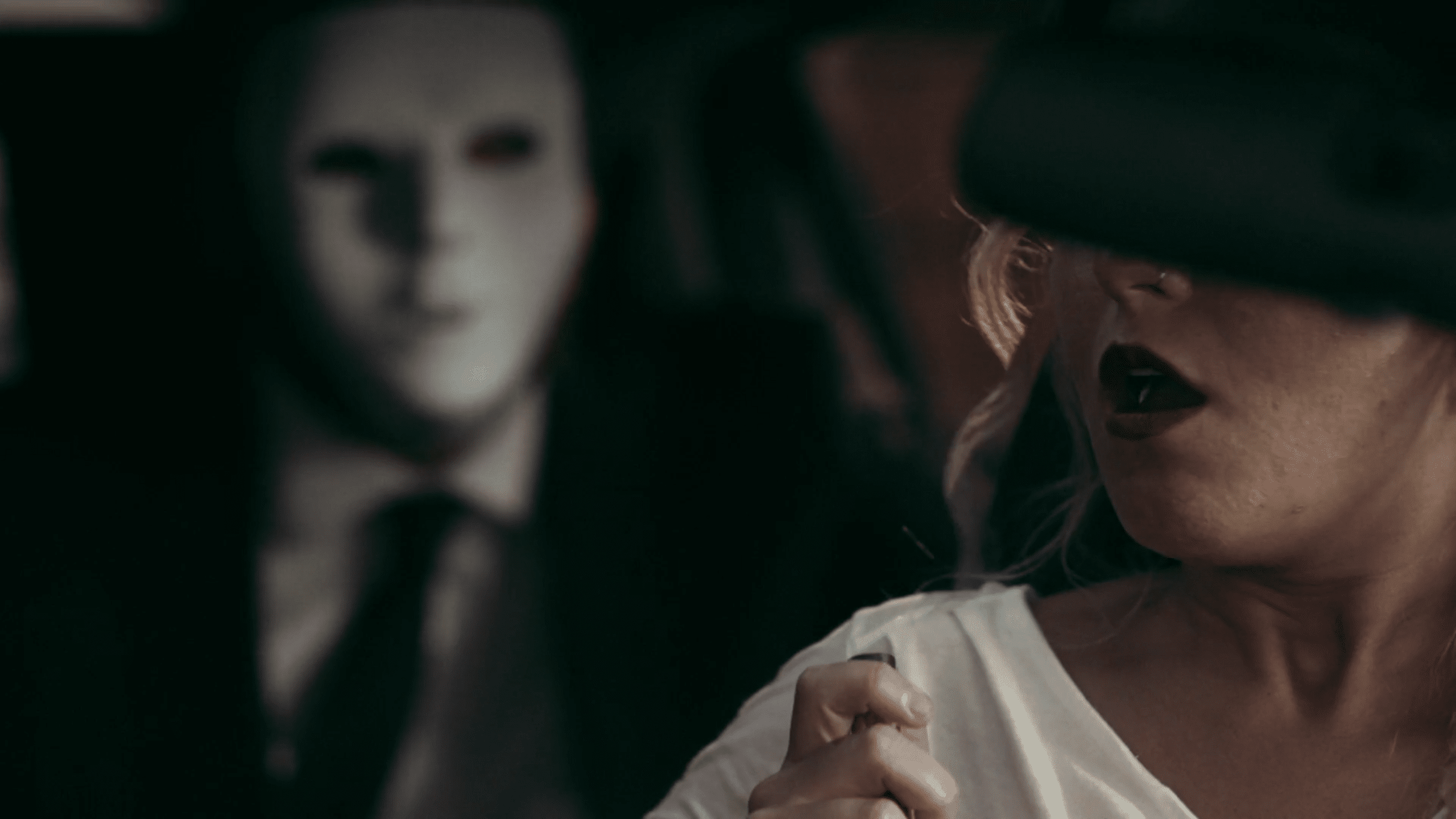 Pictured above is a masked intruder brandishing a gun and revealing threatening intent.  He is embarking on his own desperate rebellion, but meeting his attack is our victim's mutinous strength of will.  You are left wondering which of the two was more dangerous.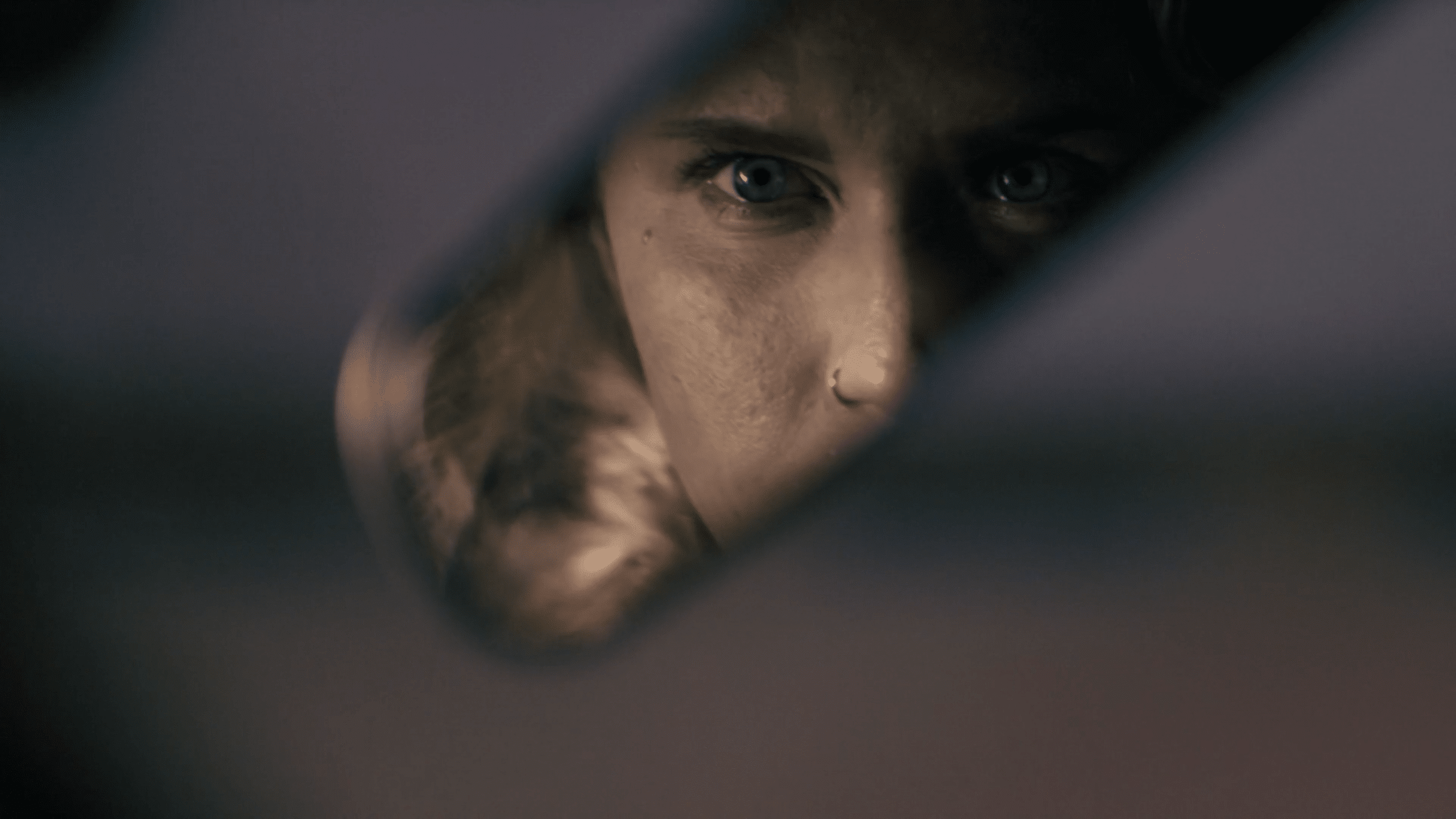 One of the challenges of the #makelongstoryshorts project is the time constraint of a single day.  In this instance, a summer squall served as a break in the tension of our drama but also as a delay in its resolution.  Below are Weston Fahey (Gaffer) and Chris Mercury (DP) working together to bring equipment quickly into safer zones.  Just another exciting shoot!  Stay tuned for more and be sure to checkout the the program @makelongstoryshorts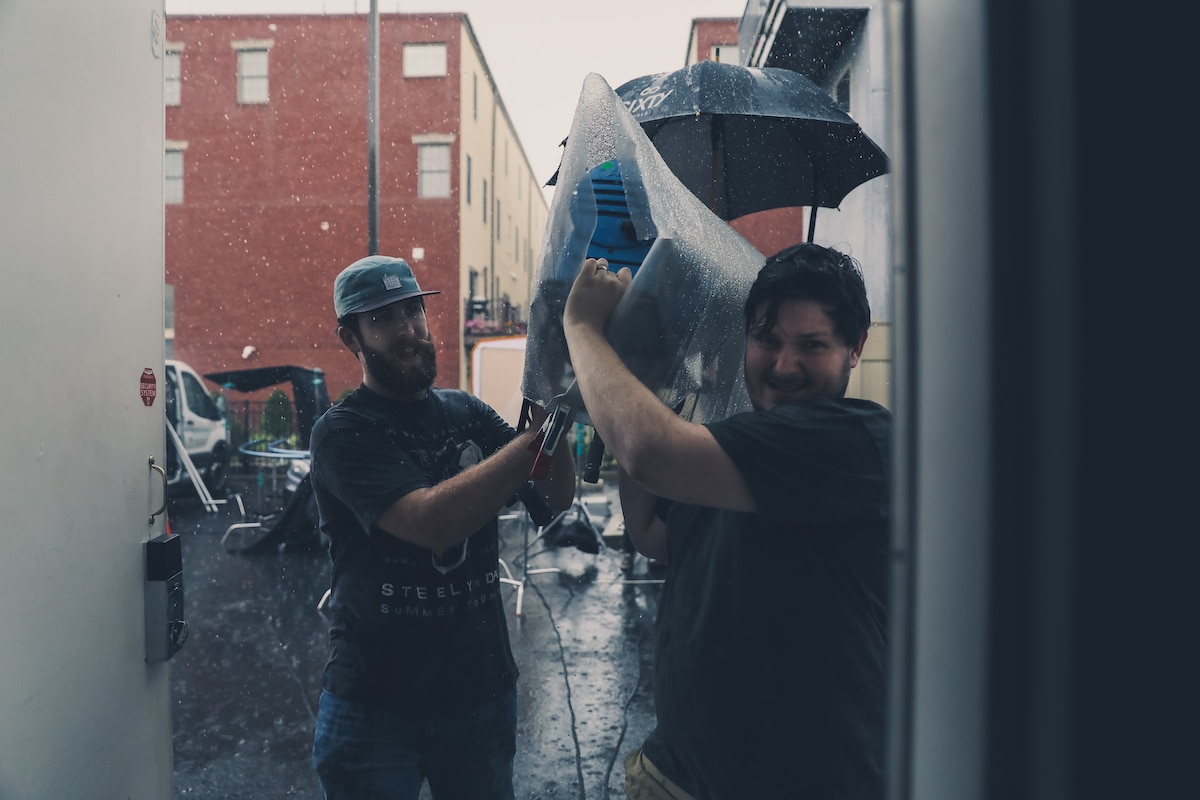 Photograph by Kate Feher